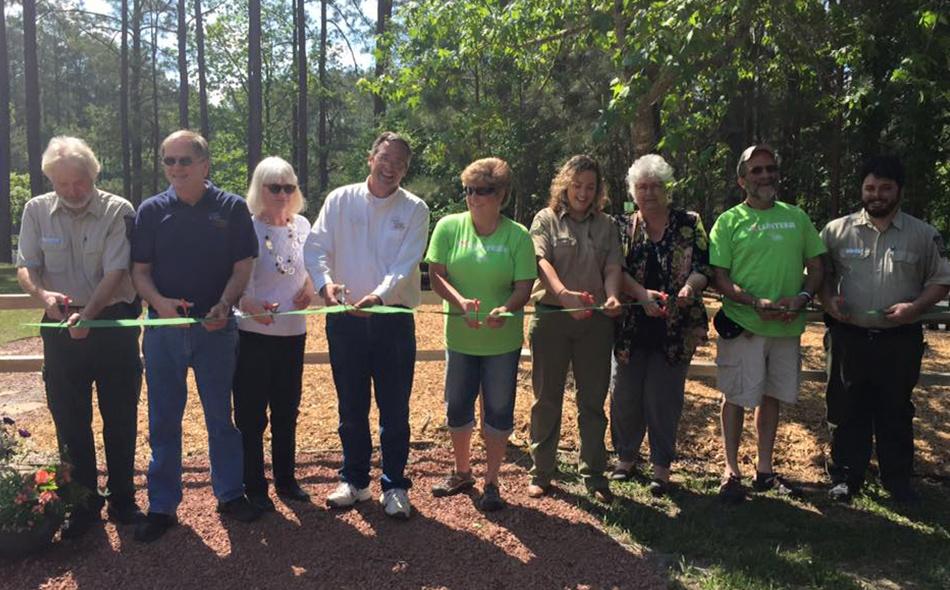 After months of planning and building, Friends of Red Top, together with park staff, announced that their DigIn outdoor classroom is now officially open and ready to welcome kids of all ages. This nature-based learning space is all about free play and creativity! The "classroom" is not a traditional space, but an area comprised of various stations where kids are able to interact with each other and with natural materials in order to discover the world through sensory experiences. In fact, Red Top's outdoor classroom is unlike any other. The space was designed specifically for this park!
Damon Kirkpatrick, Friends of Red Top chapter president, was a key player in the installation of the space. "We feel that creating safe, natural environments for kids is essential for their development! During our planning, we projected the project to cost about $80,000. However, because the space was built primarily through volunteer efforts and the generosity of our supporters, we significantly decreased our costs. Thanks to our project partners and donors, we raised most of the funds and are very proud of these efforts." 
From messy materials, to a building area, to art and music to a sensory path and a movement area, this space is designed with the child in mind! In fact, although the space is now "open," it will likely never be "finished." Because the space evolves with the needs of the children who come to play, Friends will continually be planning, changing and adding to the space. 
This outdoor space is free to use with admission to the park. Groups can schedule special programs and events by calling the park office. Most of all, we hope you and your family enjoy this area. Come explore the outdoors! DigIn and let nature inspire you!