I love hiking. My friends like to hike, my family likes to hike. It's like a rhythem but sometimes our beat seems monotone. Sound familiar? 
I'm not sure about you, but we hit a wall. It was time for a change and what better way than to make our next hike an adventure with a new perspective. If your local trail is becoming as familiar as the back of your own hand, then read on for ways to beathe new life into the familiar! Here are our tips to help you get more out of your next hike:
Identification:  Plants & Animals
If you're use to the same trail, perfect! This is a great way to start your identification journey. You will get plenty of practice and start to notice plants and animals that you never noticed before.
It's like reading: once you know what to look for, you can't NOT identify plants and birds as you see them!
*Bonus! You like to hike as a family? Great! Help your kids identify new aspects of the natural world. Build their observation skills and make getting outdoors more exciting.
So many educational opportunities! 
1. Let's Talk Birds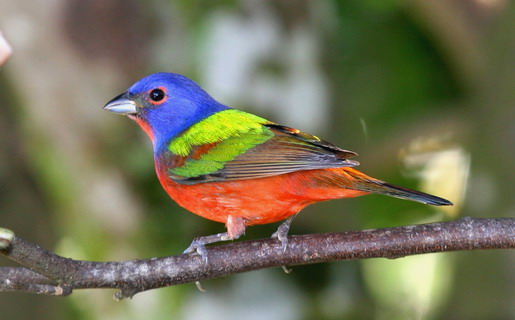 Bird Identification takes practice. Snap pictures or keep a journal. As you observe, first focus on the basics. Pay attention to:
size
shape
color
pattern
behavior
habitat
Size and Shape - use simple comparisons; small = sparrow, medium = robin, large = crow.
Compare the bird you're seeing to those three standards
Color Pattern - Pay attention to anything that jumps out at you. Note main color(s) on head, wings, belly first. 
Behavior: what is it doing? Robins are mostly seen looking for food on the ground. vultures are mostly seen soaring. woodpeckers can be seen hammering on trees. take a few minutes to watch what a bird is doing and soon you'll identify a pattern of behavior.
Habitat: where are you seeing the bird? Forest, meadow, water, etc. Many birds stick to particular habitats and you'll being to recognize them
Get a good, easy to read guide book to take with you or to consult once you get home. This is where the notebook will come in handy! Jot down your notes and make comparisons. Pretty soon the birds will be like old friends!
*Bonus! Here are a few upcoming guided bird hikes available at the parks:
Birding for Beginners  -  Acworth, May 7 & 21
Birding at the Mounds   -  Cartersville, May 14
Introduction to Bird Watching Hike  -  Lithia Springs, May 16
Birding Workshop  - Warm Springs, May 28
2. Tree Identification
Learning to ID trees is like learning how to read - once you learn the language you'll be "reading" on every hike! In fact, this can be easier than birding because these subjects don't move. They provide fantastic clues to their identification no matter what season. 
Pay attention to:
tree type
leaf
bark
fruit
twig
form
Tree Type: conifer (needles and cones) or deciduous (typical leaf)
Leaf : Needle or "typical" leaf? How are they arranged on the branch? Directly across from each other (opposite leaf pattern) or staggered (alternate leaf pattern)?
Bark : Some trees have very distinctive bark. Dogwood
Fruit : Won't see it all the time but when a tree is fruiting, it can be a dead giveaway. For example, crab apples, persimmons, oaks and cherry trees.
Twig : this requires a little more effort but can be well worth it, especially if you're starting in winter when leaves aren't present to help. When leaves fall off a twig they leave a scar, which can tell you whether they're arranged oppositely or alternately.
Even the shape of the scar can be distinctive and helpful. 
Form : trees tend to have an ideal form that they follow if given enough room. In a crowded forest it may be difficult to tell the form b/c the competition for sunlight causes trees to alter their form, but in the open a tree's silhouette can help in identifying it. Also, some trees, like the sourwood and live oak, tend to grow at odd angles that you'll quickly learn to recognize.
 
Geocaching
Geocaching is the world's largest treasure hunt! It's a great way to turn any hiking trip into an adventure as you find hidden treasures along familiar trails. Use your smart phone or grab a GPS and let technology and nature enthrall you! For more information about Geocaching, click here. 
Trail Clean Up
Leave no trace! Grab a trash bag and a pair of gloves as you help make the trails shine! Helping to keep the trails clean will help you and others enjoy the park even more. You can also talk to the park about joining our Friends group or other community-based groups in their trail cleanup efforts. Together, our conservation and preservation efforts will make a great impact!