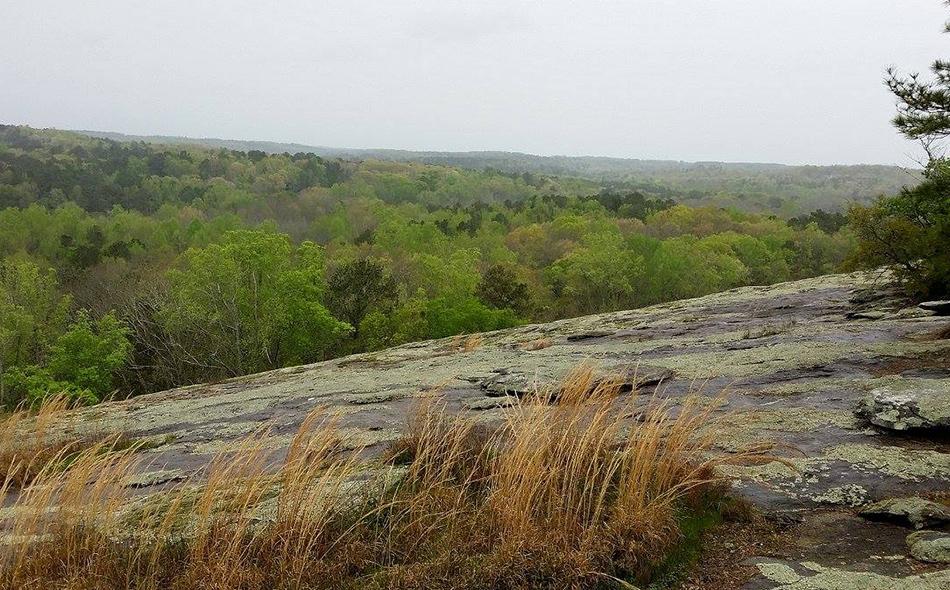 Friends volunteers throughout Georgia have spent the last several months sprucing the parks, leading programs, and ensuring that these spaces are better protected so that you and your family can have quality experiences each time you visit. Thanks to your charitable contributions, we have been able to accomplish some outstanding projects! With over 50 chapters throughout the state, we are constantly working to better preserve and protect Georgia's state parks and historic sites. Here are just a few recent projects that we have taken on with the help of your generous donations. 
In north Georgia, our volunteers at Vogel State Park in Blairsville completed the upgrade of comfort station #2 at the campground. What a great improvement project for all of our avid campers! Many of our members are regular campers at the parks and it is critical for us to help make their experiences as wonderful as possible. 
In addition to the campground, we supported the park in the recent upgrades at the miniature golf course. After installing the signs as the finishing touches along the course, it is now approved for accessibility so that individuals and families with wheelchairs and strollers can enjoy this fun recreational activity!
Northwest Georgia has a few major projects, particularly more camping improvements at Red Top Mountain in Acworth. With months of planning and hard work, volunteers are in the process of transforming one of the comfort stations. With worn, leaking fixtures, chipped painting, broken lights and other dismal issues, it was clear that that a facelift was needed! Volunteers have dug right in working to ensure that the organic, rustic feel and integrity is upheld while striving to keep it warm and inviting for all campers. 
In central Georgia, Panola Mountain and FD Roosevelt State Parks have had projects of their own. 
At Panola Mountain in Stockbridge, we started a mid-week mountain hike to give local hikers new opportunities to visit the park with a new perspective. Guided hikes make for wonderful visits as the familiar is presented with an entirely new perspective! This is an esepcially wonderful opportunity for hikers as Panola Moutain is a unique and protected granite outcrop (pictured above). Hiking here is completely unlike any other Georgia State Park!
Friends of Panola also hosted a Reptile Day and sold snacks to help raise additional funds. With current funds raised, we are restoring a drainage issue at the Nature Center and creating an outdoor classroom at the park. These projects are in addition to the ongoing volunteer project accomplished every month, such as clearing trails and sprucing up the park!
FD Roosevelt volunteers loved supporting the annual Easter celebrations and sponsored the recent 5K race held at the park. One of their favorite events is the annual Eleanor Roosevelt Women's History Month Luncheon.  With a great turnout of support, it was a wonderfully successful event! 
South Georgia is not to be forgotten! Florence Marina Friends volunteers in Omaha, Georgia upgraded the clubhouse kitchen with a portable steam table, a stainless steel work table, and an ice maker. We also purchased pots and pans and other kitchen supplies ready for your family reunions and group events!
Friends volunteers at General Coffee has been hosting monthly movie nights and Reed Bingham volunteers have been very busy taking care of their resident critters for educational programming! 
These examples are just a few of the projects we've been working on and accomplishing thanks to your support! However, we have more outdoor classrooms to build, more historic preservation projects to see to, and conservation needs that must be met. Your past support has made our volunteer projects possible, but your ongoing support is crucial for meeting current needs. Thank you for supporting Friends and our efforts to make Georgia's state park and historic sites safe, beautiful outdoor destinations for all!