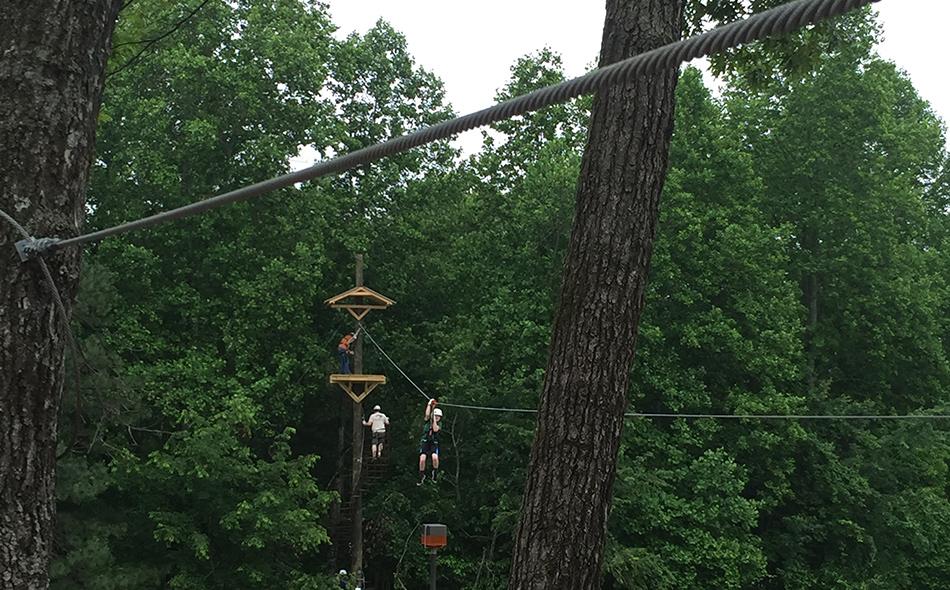 Your next visit to Unicoi State Park is certain to be one of adventure. This lodge park just completed its first phase of a multi-step process in partnering with American Adventure Park System. New aerial adventure parks, designed to support Georgia's growing adventure travel tourism guests, is allowing you to experience Unicoi from the treetops.  The new zip line course is comprised of eleven lines and seven suspended bridges with varying heights and lengths to appeal to both beginners and thrill-seekers. 
Guides lead each tour, demonstrating safety and explain the topography of the park. Daring guests experience a tour of the park unlike any other! Be ready to learn some park history, keep your eyes peeled for wildlife, and see the north Georgia mountains in an entirely new light. 
Whether you're with family and friends or you're ready for an adventure of your own, the course is designed to accommodate various groups. Depending on the size of the group, the course could take up to an hour and a half.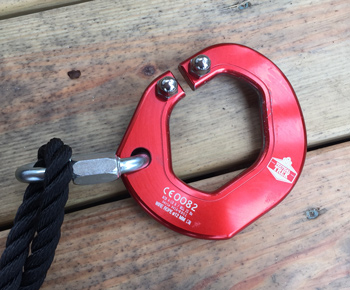 Feeling nervous? We can assure you that safety is of the upmost importance to the Unicoi staff. Through much trial and research, the American Adventure Park System has adopted the Closed Belay System, the safest harness system in the industry. The belay system ensures that guests are securely connected to the lines throughout the entire zip line adventure, rather than transferring connections. 
"At American Adventure Park Systems, our mission is to create a unique adventure experience, while providing exceptional safety to guests and protecting the ecological systems of our parks," said Mike Holder, owner of American Adventure Park Systems. "Our zip line canopy tour construction is exceptionally environmentally sensitive, even more so than building a walking path. Also, as a federally recognized 501c3 conservancy, we are proud to commit a portion of our proceeds to historical and ecosystem preservation." 
During your tour, you'll enjoy the beautiful greenery, sparling lakes and the majestic mountains throughout the park. Some have even spotted bald eagles and red tailed hawks!
These canopy tours are available for kids and adults ages eight years old and up (and must be at least 50 pounds). The second phase of the tours is in in progress and will extend the course and will even have a lower, self contained and self-guided miniature course for younger guests. 
In addition to the new zip line course, other activities are available at Unicoi State Park including archery, hiking, geocaching, paddle boarding, fly fishing, and mountain biking. Unicoi can also accommodate special groups for zip line tours and a team-building challenge course. Unicoi State Park & Lodge features more than 200 guest accommodations, including several unique one- to three-bedroom Barrel Cabins, deluxe lakeside cabins, and 84 campsites ranging from walk-in private and group sites to locations with camper-ready conveniences. 
For more information about the new zip line adventure at Unicoi State Park, Click Here.