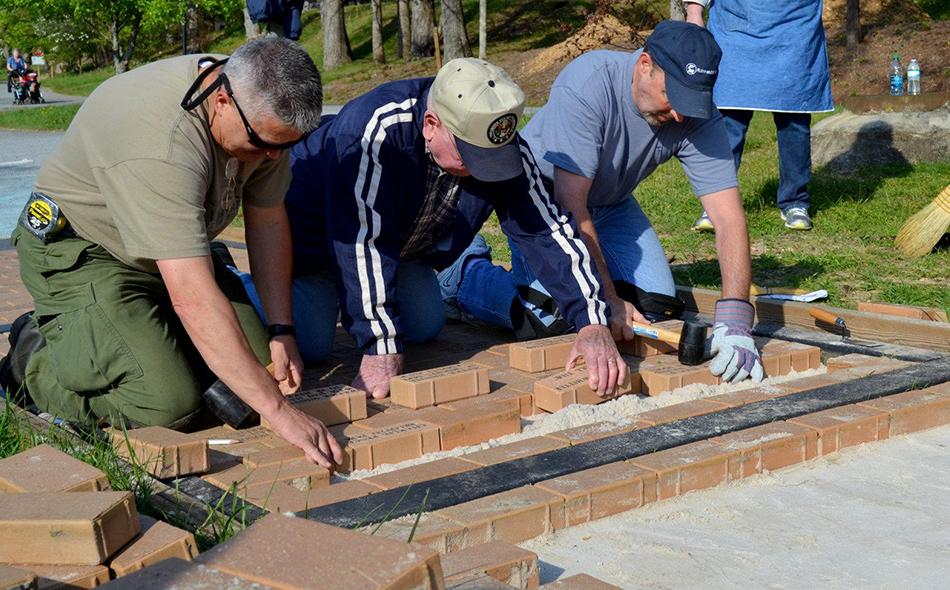 We have a passion for parks. Our natural and cultural resources are treasures entrusted to us that require much care and preservation.  This is why Friends is comprised of over 50 chapters throughout the state to equip our parks with teams of volunteers to make a difference in conserving these green spaces for future generations. However, what would our parks be if they couldn't be enjoyed by all?
Friends is working with volunteers, partners and staff members to make Georgia's state parks more accessible for you. From trails to miniature golf courses, it is important that we can help make the parks safe, open places for exploration.
Vogel, Smithgall and Red Top are just a few parks offering accessible areas for you and your entire family. 
As one of the nations first state parks, Vogel State Park is a favorite place for many and a gorgeous haven of mountain vistas, forested trails and glistening waters. This park also has a solid, core group of Friends volunteers who are striving monthly to make an impact. Whether large, on-going projects or smaller weekend projects, the Vogel Volunteers are passionate about making their park beautifully preserved for all. 
One way they have been supporting the park is through helping with the overhaul of the miniature golf course to transform this family recreational activity to a fully accessible course ready for wheelchairs and strollers. New fencing was also installed between the beach and picnic area or added safety and 20 additional feet of paved area was installed along the Memory Walkway. Come enjoy a lovely, paved lakeside trail and newly stained bridge. Each area beautifully enhances the natural beauty of the park and provides for a richer experience for each visitor. 
Similarly, Friends of Smithgall Woods State Park are busy with more than the park's pristine gardens. Friends have been working to upgrade 675 feet of paved trail along Dukes Creek near the Visitor's Center to make the area fully ADA compliant. Smithgall Woods is known for its extensive gardens, trout fishing and one of a kind mountain cottages. With Friends help, this park is ready to welcome wheelchairs and strollers to some of the parks most beautiful areas for all to enjoy. Friends has able to fund the $25,000 needed for the path along Dukes Creek and has plans to add another 700 feet of trail as well as Braille interpretive signs. 
Even some of Georgia's greatest wonders are accessible for you. At 729 feet, Amicalola Falls is the tallest cascading waterfall in the Southeast and can be enjoyed by everyone! The top of the falls trail is fully paved and one of the most popular, beautiful sites in Georgia. Watching the cascading falls with the mountain vistas backdrop is a sight unlike any other. In fact, Friends of Amicalola Falls have spent years preserving and enhancing this area and improving the visibility of the falls for everyone to enjoy. 
If you've enjoyed visiting the parks and the work Friends is doing to make them better for your family, consider helping us continue these efforts. It's through your support that we can make a difference and help more people enjoy the beauty of the outdoors! 

Paved or hard-surfaced trails can be found at the following parks:
Amicalola Falls (great waterfall view)
Cloudland Canyon (parking lot to overlook)
Don Carter (forested trail)
Mistletoe (rubber surface)
Fort Yargo (Birdberry Trail)
Panola Mountain (hilly)
Red Top Mountain (short loop)
Skidaway Island (some sand and roots)
Smithgall Woods (along Duke's Creek paved by Friends)
Stephen C. Foster (Okefenokee boardwalk)
Tallulah Gorge (old railroad bed)