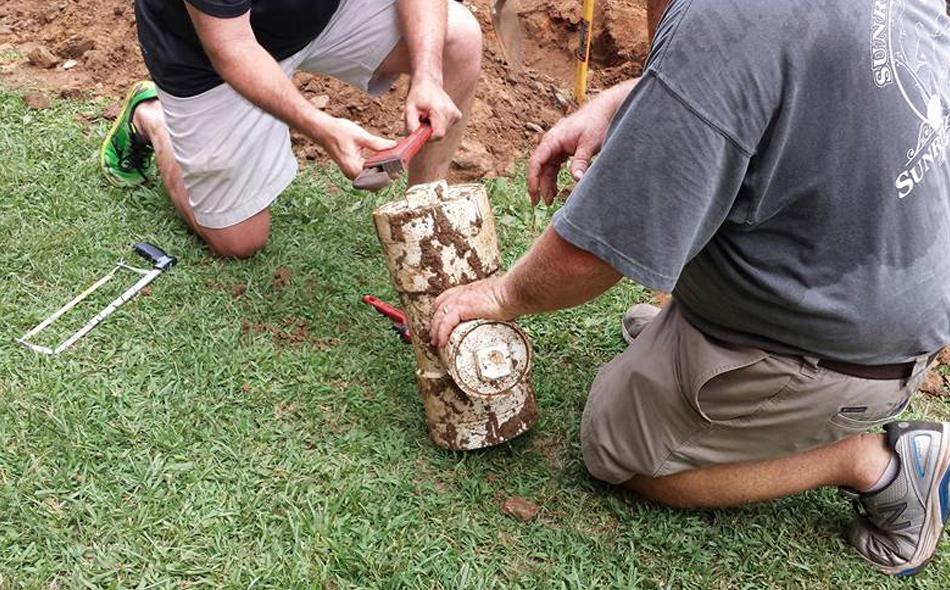 Georgia's state parks are more than acres of land holding natural and historic treasures. They are places where family and friends come together to share memories and experiences that stretch over a lifetime. In fact, Vogel State Park is one such place. As one of Georgia's oldest state parks, it holds a wealth of traditions that have shaped the park into the wonderful place that it is today.
One such monumental day occurred on July 4, 2001. Years before, a group of friends started camping together at Vogel State Park. Bonded by their experiences and love for the park, they decided to plant a time capsule under home plate at the park's baseball diamond. Their plan was to crack it open 15 years later and relive some of those fond memories that they created over the years.
July 4, 2016 came quickly! After a beautiful day of field games (and of course camping), those same friends, along with Friends and the park staff, gathered at the ball fields for their grand reveal! After some pomp, the time capsule was unearthed and the treasures were revealed. It may not have seemed like much to the onlooker, but inside the capsule were letters written by the families sharing their personal hopes and dreams. They even wrote to their future children about those earlier years and what they were expecting life to be like in 2016. Also inside where two signed softballs which included the names of these camping friends.  
Even after all these years, their relationships to each other and to Vogel remains strong as they continue their traditions in the future!