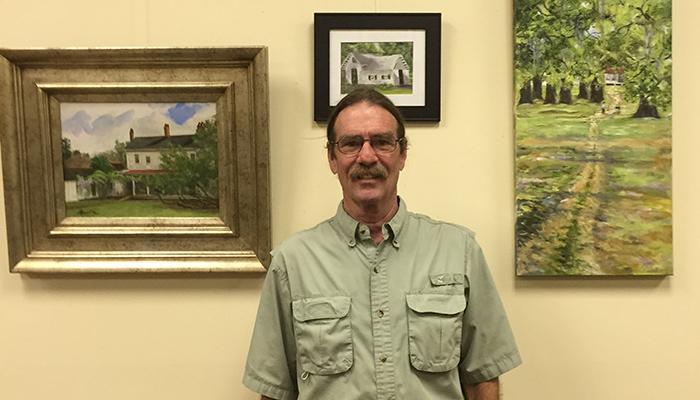 The deep roots and historical treasures found in Georgia's state parks and historic sites are the glue that bonds Friends volunteers. Without our historical and cultural resources, the significance and value of our parks would diminish. Every volunteer has a story, but Georgia's cultural and natural roots are at the beginning.
This couldn't be more true for Troup Nightingale, a long-time volunteer and Friend at Hofwyl-Broadfield Plantation State Historic Site. In fact, Troup's ancestors were the early owners of Hofwyl-Broadfield Plantation. 
Troup has a heart of service and has worked hard for years to make his community great. From coordinating and welcoming volunteers to promoting the site both online and in the community, he works tirelessly to ensure that the history of this incredible site is preserved. He has spent hundreds of hours researching the Brailsford, Nightingale and Dent families who all have deep ties to the site. 
Additionally, Troup is also an incredibly gifted photographer who has worked hard photographing the site and its volunteers. Whether this means taking off work or putting other tasks on hold, Troup is deeply committed to preserving the integrity of the site. 
A true public servant, Troup is often seen throughout the community volunteering wherever needed, is full of enthusiasm and inventive with ideas. Troup is certainly a model volunteer and we are deeply grateful to have Troup part of our Friends family.