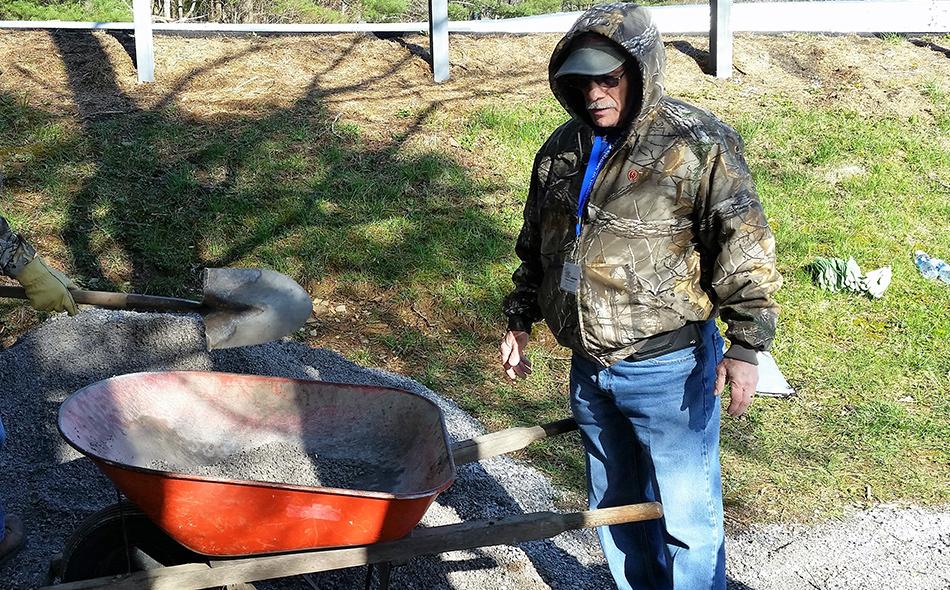 Some of the most scenic trails in Georgia can be found if you head to the north Georgia mountains, make your way to Chatsworth, and wind your way off the beaten path. You'll certainly reach new elevations once you make your arrival, but the journey will be worthwhile.  Making your way to this park may seem tedious to some, but for Alan and Rita Cox Fort Mountain State Park has become a second home.
As chapter leaders of Friends of Fort Mountain, the Cox duo have paved the way in leading volunteer initiative and making great strides in preserving the beauty of this state treasure.
Alan and Rita do a fabulous job in coordinating and running special events and projects for the park throughout the year. Their zeal for Fort Mountain began over 30 years ago while visiting as campers, but the striking beauty and remarkable resources found here keep bringing them back to serve as stewards for this special place.
Thank you Alan and Rita for all of you work in preserving and protecting Fort Mountain State Park. You do an extraordinary job!