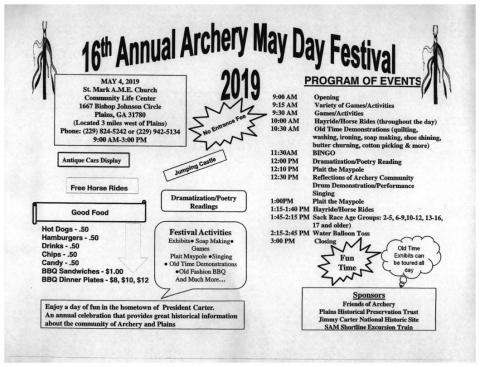 Sam Shortline Railroad will travel to St. Mark's A.M.E. Church near Archery, Ga. on May 4th to join in with the Church's 16th Annual Archery May Day Festival.
The Festival has many activities scheduled throughout the day, to include games, hayrides, Old Time Demonstrations, bingo, singing, and many other activities
The train will arrive midday to participate in the Plait of the Maypole and depart after a short layover traveling back to Georgia Veteran's State Park.
Come and ride SAM.
Conductor Al