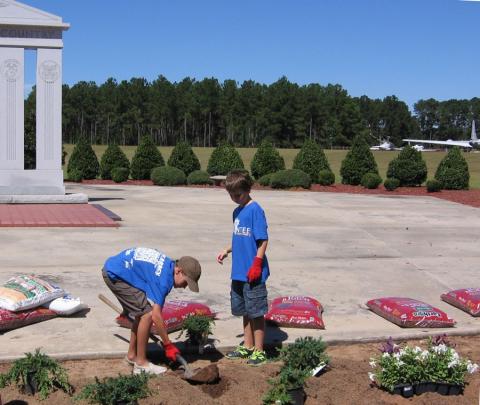 Grab your Friends membership and you could be enjoying not only free parking on your next visit to your Georgia state park, but a fee round of golf as well. Eight of Georgia's state parks feature beautiful, lush golf courses with pro shops and putting greens. Surrounded by lakes, these scenic courses will certainly satisfy even the most avid golfers. The relaxed, friendly atmospheres at these courses accommodate multiple skill levels welcoming golfers of all ages.
The excellent conditions, low greens fees, and natural settings welcome golfers of all backgrounds of
play. With locations in parks throughout the state, these courses offer exciting outdoor opportunities for the whole family. Whether you make a tee time for a lovely week-day morning, or make your golfing experience a full weekend getaway by staying overnight in a state park lodge or cottage, your Georgia state parks golf courses will be sure to impress you.
Grab a friend for a friendly 18-hole competition or perhaps your company would like to host some clients. Golf outings will be sure to suit your desires. Contact one of the many Georgia park courses the next time you need to schedule a golfing tournament or outing. Whether it's time to bring friends together or entertain for your business, check your Georgia parks for your golfing opportunities.
Arrowhead Pointe at Lake Richard B. Russell, The Creek at Hard Labor, and Highland Walk at Victoria Bryant are all available in the north Georgia and metro Atlanta area. However, if you are looking for courses in south Georgia, than Brazell's Creek at Gordonia-Alatamah, Georgia Vets at Lake Blackshear Resort, The Lakes at Laura S. Walker, Meadow Links at Georgia T. Bagby, and Little Ocmulgee's Wallace Adams Golf Course are all ready to accommodate your needs.  
For more information or to reserve your tee time, Click Here