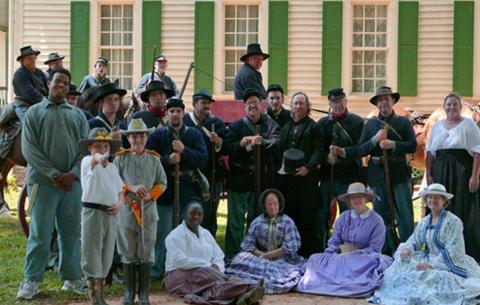 Wagon wheels creaked to a halt in front of Liberty Hall. It's the year 1865 and A.H. Stephens is being arrested, charged with treason.  Join Friends volunteers and park staff in a reenactment demonstration as they take you through time to this historic day. Will A.H. Stephens make it back home to Liberty Hall? Come see for yourself and hear the whole story Saturday, May 14 2016 from 11am-1pm at the park! 
A.H. Stephens State Park
456 Alexander Street NW
Crawfordville, GA 30631
For more information call 706-456-2602. Fee is $1-$5.