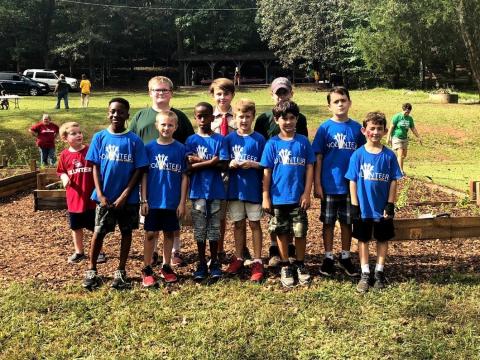 Friends of Georgia State Parks' annual volunteer workday, Your State Parks Day is Saturday, September 25, 2021
This year the volunteer project will be focussing on trail maintenance and beautification as part of our ongoing Blaze A Trail campaign. Grab your hiking boots and come help support your Georgia State Parks on this volunteer day at a park near you; check your park for details and timing. 
Together we can maintain over 700 miles of trails across Georgia's state parks. Let's ensure Georiga's State Parks trails are clean, well-maintained, and ready for your children and grandchildren to explore the natural world.
Unable to volunteer, donate today, and help make an impact. 
Not a member yet? Click here to become a member today and get discounts at Georgia's beautiful State Parks and Historic Sites. For a complete list of the events, and to find your local park, click here: