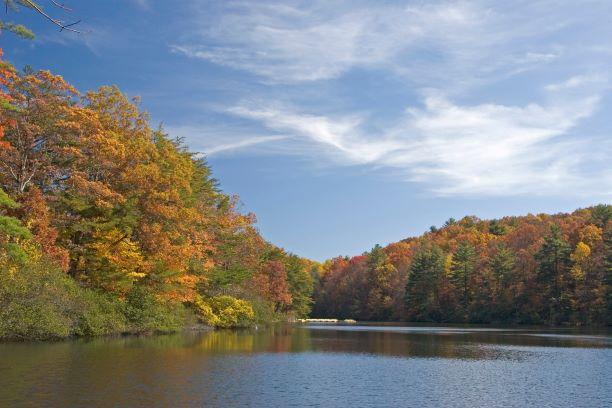 Leaf Watch season is among us! Spend this Autumn, exploring the gorgeous red, yellow, and gold leaves throughout Georgia's state parks. Whether you love hiking, biking, camping, glamping, there is an activity for everyone to enjoy these spectacular views.
Some of the most popular parks for leaf watching and mountain scenery include:
Amicalola Falls State Park – Dawsonville
Black Rock Mountain State Park – Clayton
Cloudland Canyon State Park – Near Chattanooga
F.D. Roosevelt State Park – Pine Mountain
Fort Mountain State Park – Chatsworth
Moccasin Creek State Park – Lake Burton
Smithgall Woods State Park – Helen
Tallulah Gorge State Park – Near Clayton
Unicoi State Park – Helen
Vogel State Park – Blairsville
Follow new information about leaf peaking and pictures click here. 
If you do get to check out any of these events, be sure to share your pictures with us on Facebook, Instagram and Twitter
Don't forget your Friends membership to save on your visit. Aren't a member yet? Click here to become one today! Want to help make even more projects like this possible? Consider donating here or planning to give here.